Let's Build Something
When you would like to collaborate or have a question for us you can drop us a line via this form.
hello @ flowerofsound.com 
20147 Piazza Tirana, Milan, IT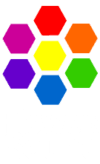 The name Flower of Sound is inspired by the way sound becomes visible to the eye. Sound becomes visible with a technique called Cymatics. Sound frequencies transform water, ( powder, sand ) into beautiful geometrical shapes (flower like). That's why we are called Flower of Sound.
Founded by the minds of the sound artist Claudio Vittori and the creative publisher Elise de Bres. Flower of Sound is based in Italy (Milan with the studio) and The Netherlands (Amersfoort with the office) and works as a network organisation. We have a broad network of all kinds of creative, technical, business and sound minds that support us to create our experiences.
Our goal is to create not ordinary listening experiences
but extra ordinary or Sensory Listening.  The kind of listening that engages all the senses, stimulates your brain to transform each frequency and sound healing technique into an optimal listening experience, so the power of sound is amplified and effective and these experiences  can also be used in the therapeutic and wellness field. The development of spatial audio helps us more accurately recreate the nature of real-world listening.* We strive to push the boundaries of immersive technology, sound design and storytelling to help people connect with themselves so they can relax and reconnect with who they are.