A new revolution is happening within the audio and music world. It is called immersive sound or spatial audio. This way of experiencing sound opens up Pandora's box of possibilities. And we are just at the beginning. If you like or work with music but aren't so interested in technology you've probably experienced immersive sound. You likely had no idea what it was, what it can do and how you can use it. If you are interested in technology and audio you've probably heard a lot of terms that sound cool, yet you might have a vague understanding of what you can really do with it, or what it really is. In both these cases, this blogpost is for you. This is the first in a series of posts on immersive sound.
The natural way
So what is immersive sound? Immersive sound is foremost the most natural way to experience sound. If you walk into the woods, you'll hear the birds and other animals around you. Some birds will be chirping loudly while other birds are further away. Some sounds will come from above, others from below. Say you bring a friend along who starts to sing. You will hear that voice coming from the direction of where your friend is. If you are too far you won't hear it. If she is on your left, you will hear more with your left ear then with your right.
"Immersive sound is foremost the most natural way to experience sound."
You hear most of the sounds with your ears but also with your body. Think of a heavy tree that falls down. Maybe you can only hear the leaves but when it hits the ground you can pick up the vibrations with your body, especially if you are sensitive. The sound of water running in the little creek nearby is extremely relaxing not only because you pick it up with your ears but also with your whole body or energy field. It is subtle but it does make a big difference in the overall experience. This is immersive sound.
Recording sound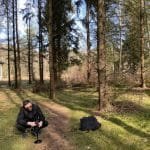 The downside of this natural sound is that it can not be duplicated or heard more than 1.000 km and it can't be warped in time. Then, recordings came around. Recordings are by definition limited by technology. To put it simply, it is the recording device and the playing of the device that bring the limitations.
At the same time, it also brings a whole new world of possibilities. You can mix and match different recordings and sounds to a composition of your own liking. You can bring in electronic instruments. Here, we see the birth of the producer.
Technology has now reached a time where it is possible to record (ambisonic), to produce and also to replay sound in such a way that it reproduces the natural experience of listening sound. It is this experience that is called spatial audio or immersive sound. And it is made possible by formats like Dolby Atmos, WFS, Auro, or Sony 360.
Making sound spatial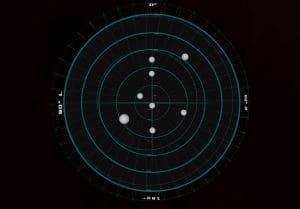 To give you a deeper understanding of this spatial audio/immersive sound, when you listen to music or audio on the radio, television or via your streaming services you often listen to it in a mono format or stereo format. All the different sounds are brought together in either one (mono) or two outputs (stereo), or for the non-technical readers two speakers.
With the latest available sound technology, you can now bring more layers in the output and this means you can basically program the audio/music in such a way that you can not only hear different instruments at the same time but the sound can also come from different directions. It's as if you can perceive and hear it the violinist standing right before you, the singer behind you, the drums 3 meters before you and the guitarist 2 meters on the left. This gives you the experience as if you are standing right in the middle of the band.
Another possibility is actually to make the sound move. Imagine the singer is walking around you for instance, or moving closer and further away from you. This can be done with just audio or in combination with virtual reality, 360 degree video and games.
The power of immersive
By making music and audio spatial or immersive we bring extra layers of experiences, opening up whole new world of possibilities with sound. From creating really cool and intimate experiences like experiencing sound as if the singer whispers the song in your ear, making listening to sound a whole body experience, to directing the sound at specific heights creating an extra layer of relaxation for the body. It is because of these possibilities and the extra power of immersive sound that we at Flower of Sound produce all our digital content in spatial audio (for the tech people, in Dolby Atmos and Binaural).
Do you like this blog or have any comments? We'd love to hear from you. This blog is the first in its series. We'll continue to explore other aspects of immersive sound, from the ways to use it, to more in depth posts about the technology involved. If you'd like to stay informed of our latest posts and news please sign up for our email newsletter.